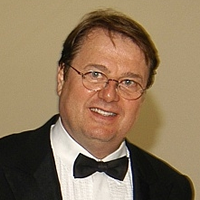 Daniele D. Bodini
Daniele D. Bodini is the founder of American Continental Properties Group (ACPG), a diversified group involved in the investment and development of office and apartment buildings, shopping centers, and parking facilities, and currently serves as chairman emeritus.
Ambassador Bodini is chairman of the American-Italian Cancer Foundation, chairman of the Foundation for Italian Art & Culture, and chairman of San Patrignano USA. He is a member of the boards of the Buffalo Bill Center of the West (Cody, Wyoming), the Council for the United States and Italy, and the Palazzo Strozzi Foundation USA. He served as the Ambassador of the Republic of San Marino to the United Nations from 2005 to 2016.
Ambassador Bodini was born in Italy and received an MA in engineering from the University of Rome in 1968 and an MA in architecture in 1970. In 1972, he received an MBA from Columbia Business School.